Meet and Greet Update
Thanks to everyone who came out to our meet and greet in September! It was a great turnout and a lot of fun. We hope to see those of you who were able to come out to it around the room! It was super fun to see everyone playing board games and having a blast!
As always you can keep up to date with us on both discord and instagram
https://www.instagram.com/csusucalgary/
Upcoming CSUS Events
We are hosting our Github event this Friday! Come out and learn the basics of using Github, one of the foundations of doing group work in Computer Science. It's highly recommendation for first and second years as it will help you throughout your Computer Science career. Your future groups will thank you!
Around Campus
"The Future of Generic Programming"
This Thursday (Oct 17, 2019) Shareworks by Morgan Stanley will be hosting Bjarne Stroustrup to discuss "The Future of Generic Programming"
If you didn't know, Mr. Stroustrup is a renowned Danish Computer Scientist and creator of the C++ programming language. Tickets are $5, and all proceeds will be donated to the non-profit organization Girls Who Code. Seats will NOT be sold at the door.
The event runs from 6:00pm – 10:00pm See the link for more details: https://www.eventbrite.com/e/shareworks-by-morgan-stanley-presents-an-evening-with-bjarne-stroustrup-tickets-74428935951?aff=ebdssbdestsearch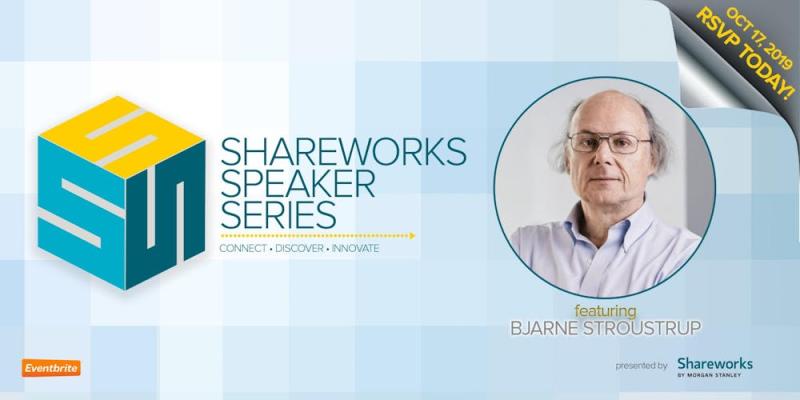 Consulting Night
Consulting night is the Haskayne Consulting Club's (HCC) biggest annual event.
Top-tier firms set up booths to network and scout potential talent. Nowadays, technical majors such as Computer Science and Engineering are very highly sought out for their critical thinking and problem solving skills.
This year, the HCC is proud to say it is sponsored by the #1 firm in the world, McKinsey! If you don't know anything about consulting, do not fret, as this is the perfect opportunity to get to learn about consulting and all the positions available for compsci majors like us. Make sure to RSVP at: https://forms.gle/wznnrYqGyv5UvdHB8 since spots fill up very quickly! The event is on the 24th of October, from 5-8 pm.
Agorize
Agorize is back this fall with new challenges to empower students, develop their entrepreneurial spirit, and connect them to worldwide companies.
Check out our latest events, which could allow CalgaryHacks's members to earn valuable experience:
AI Societal Impact Challenge: ITAC, Microsoft and RBC welcomes Canadian students to work hand in hand on projects that have a beneficial impact on our society using AI and new technologies. Prizes include:- All paid trip to Toronto for the finals hosted at MaRS Discovery District- Cash awards- Internships at ITAC, Microsoft and RBC!More info: http://bit.ly/itac_Challenge
Map your world Mapathon: Data visualization is important for us to understand and solve pressing issues: climate change, immigration patterns, public mobility, etc. You could win 10,000 US$ by simply explaining to HERE Technologies in 5 easy slides what map could be useful for you, our society or the business world. Prizes include:- Cash awards- Mentorship by data expertsMore info: http://bit.ly/Here_Mapathon
That's all for now folks! Hope to see you around!
Colin Au Yeung
CSUS VP Internal Communications